2023 Wedding Color Trends
Are you wondering which color palette will be the most popular in 2023? Look no further! Shades of green are the top predicted wedding color palette of the year because it is timeless, versatile, and so so beautiful.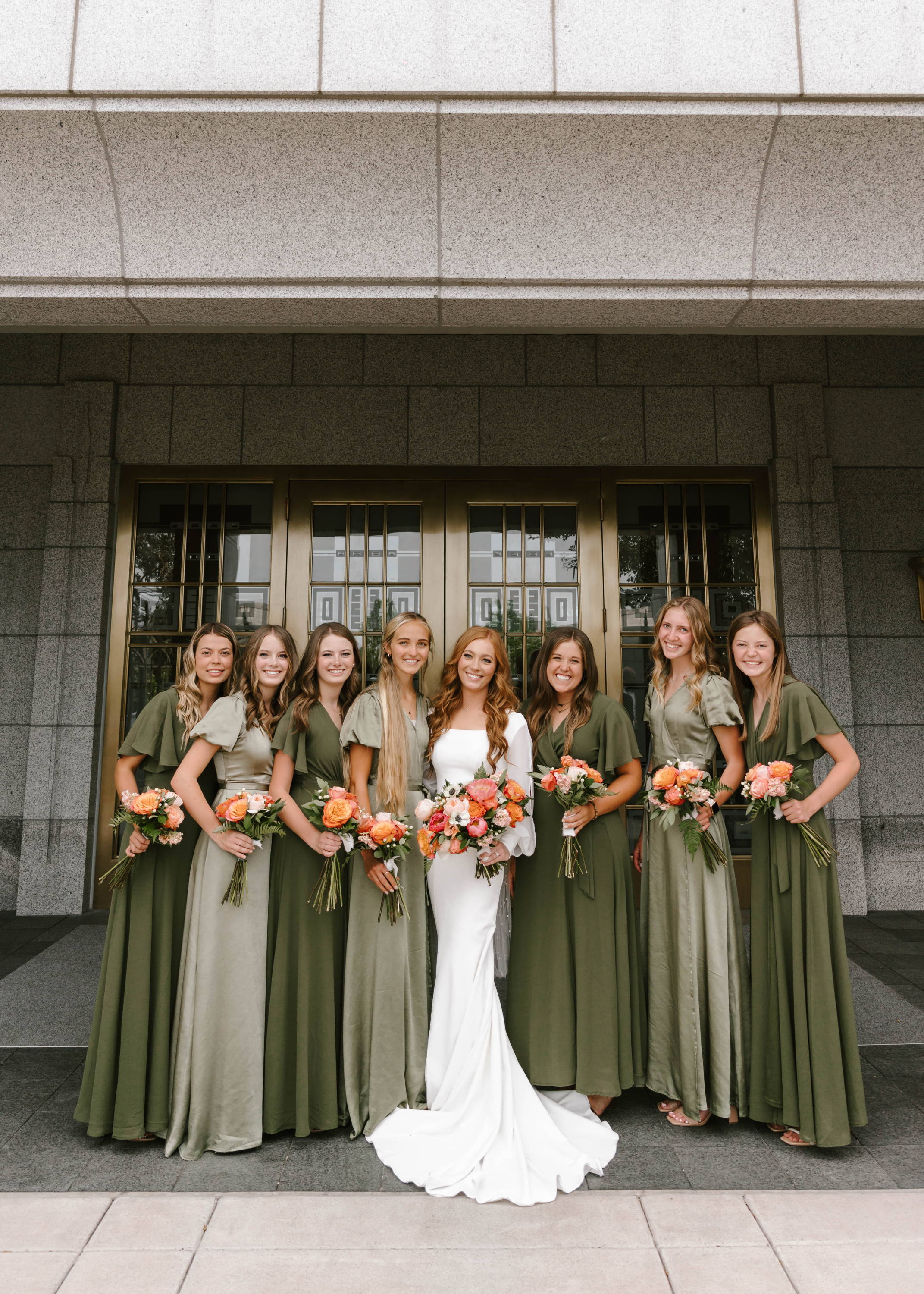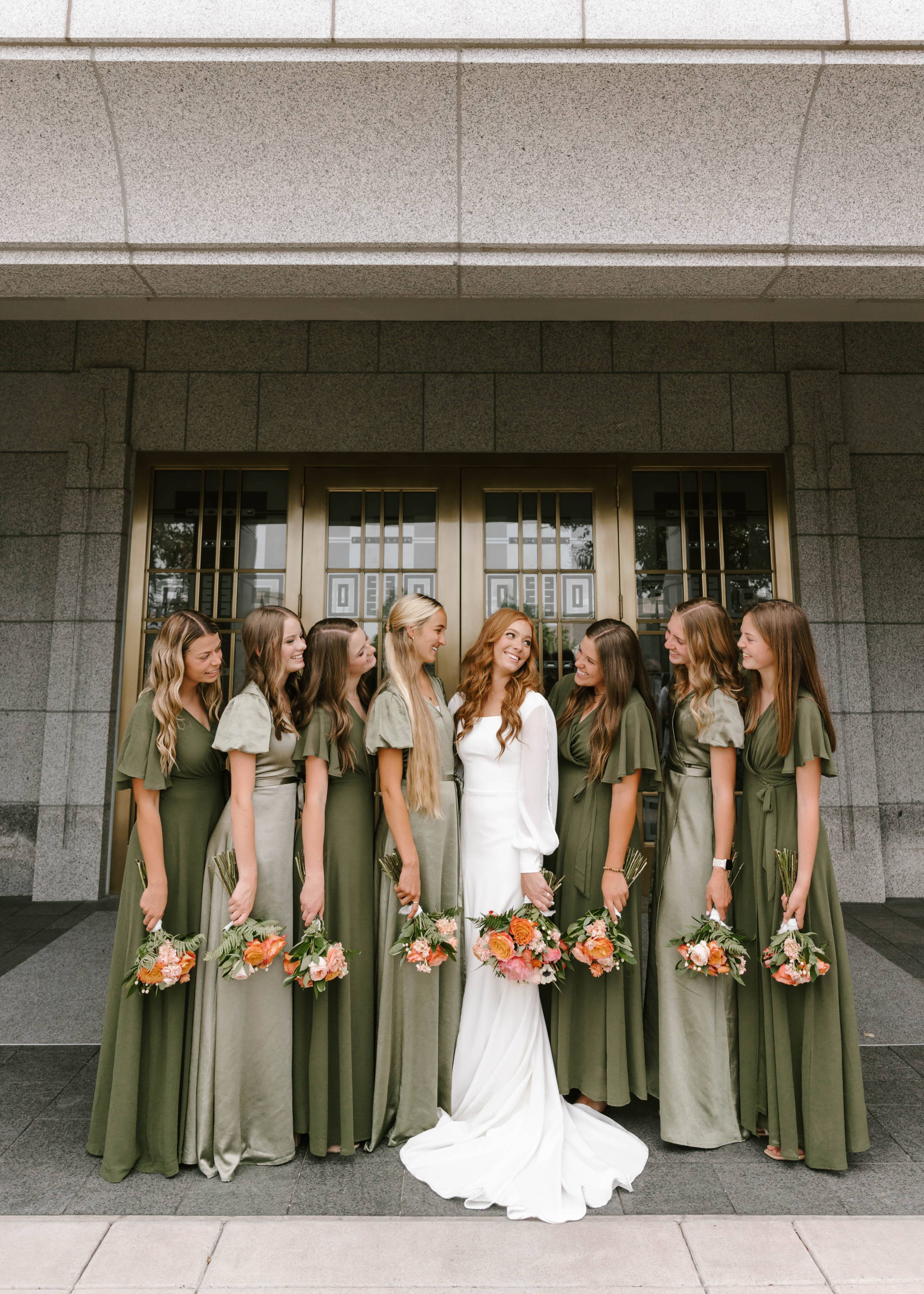 Green is a perfect color for your bridesmaids to wear because your options with florals and other pops of color are endless! Green is a neutral in many ways and we love the pops of coral and pink in these bouquets. It creates such a unique look to your bridal party.
We also love how the bride stands out when standing next to her bridesmaids.

We have found some beautiful bridesmaids dresses in shades of green to make your search easier! Each of these colors pairs so well together or combined with other dresses. We love that mixing bridesmaid dresses has gained popularity! Such a beautiful way to make your wedding stand out from the rest.
Happy shopping! Let us know if you have any questions or concerns.
XOXO, Arbor and Co
support@arborandco.com