How to: Mix Not Match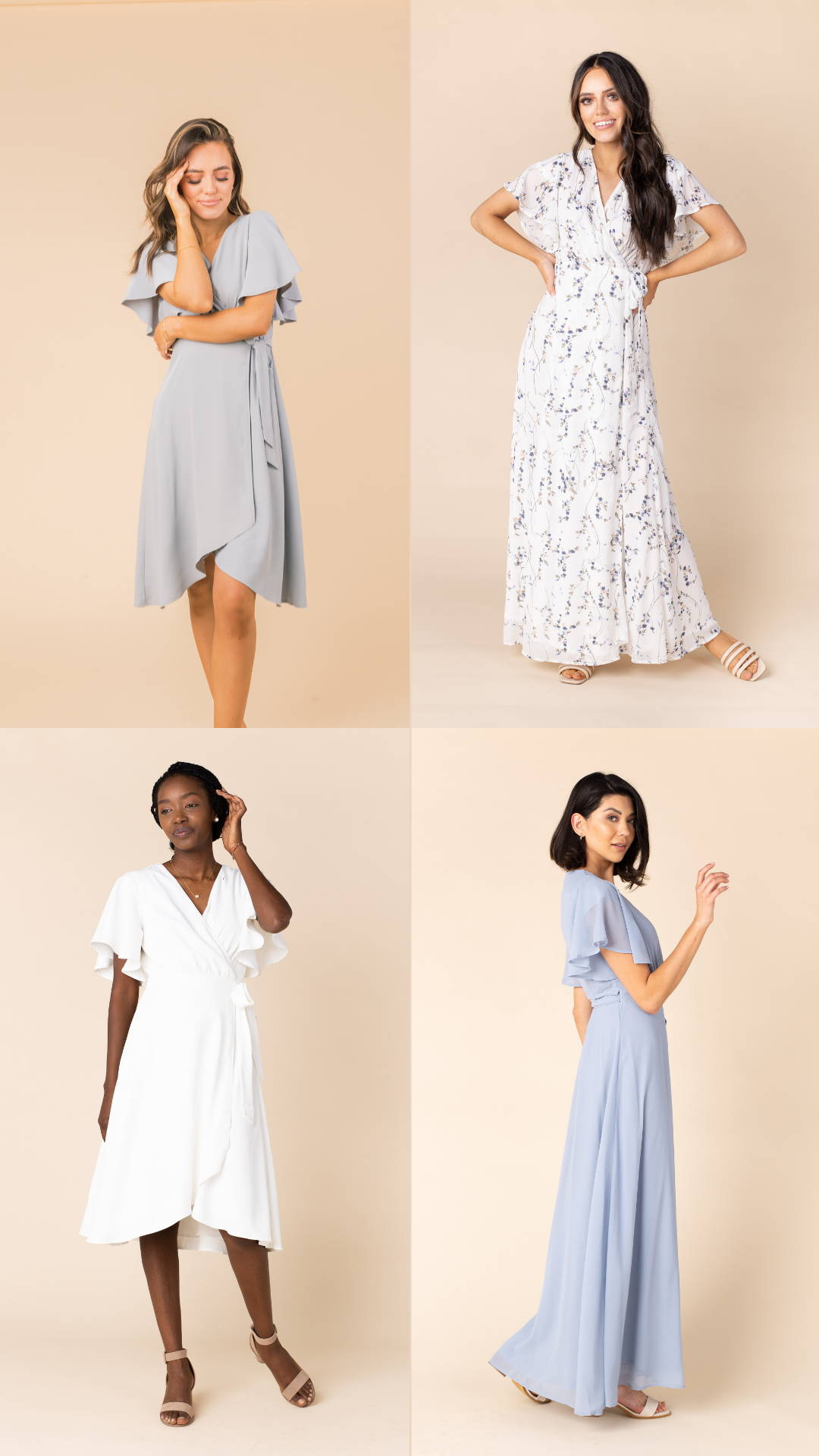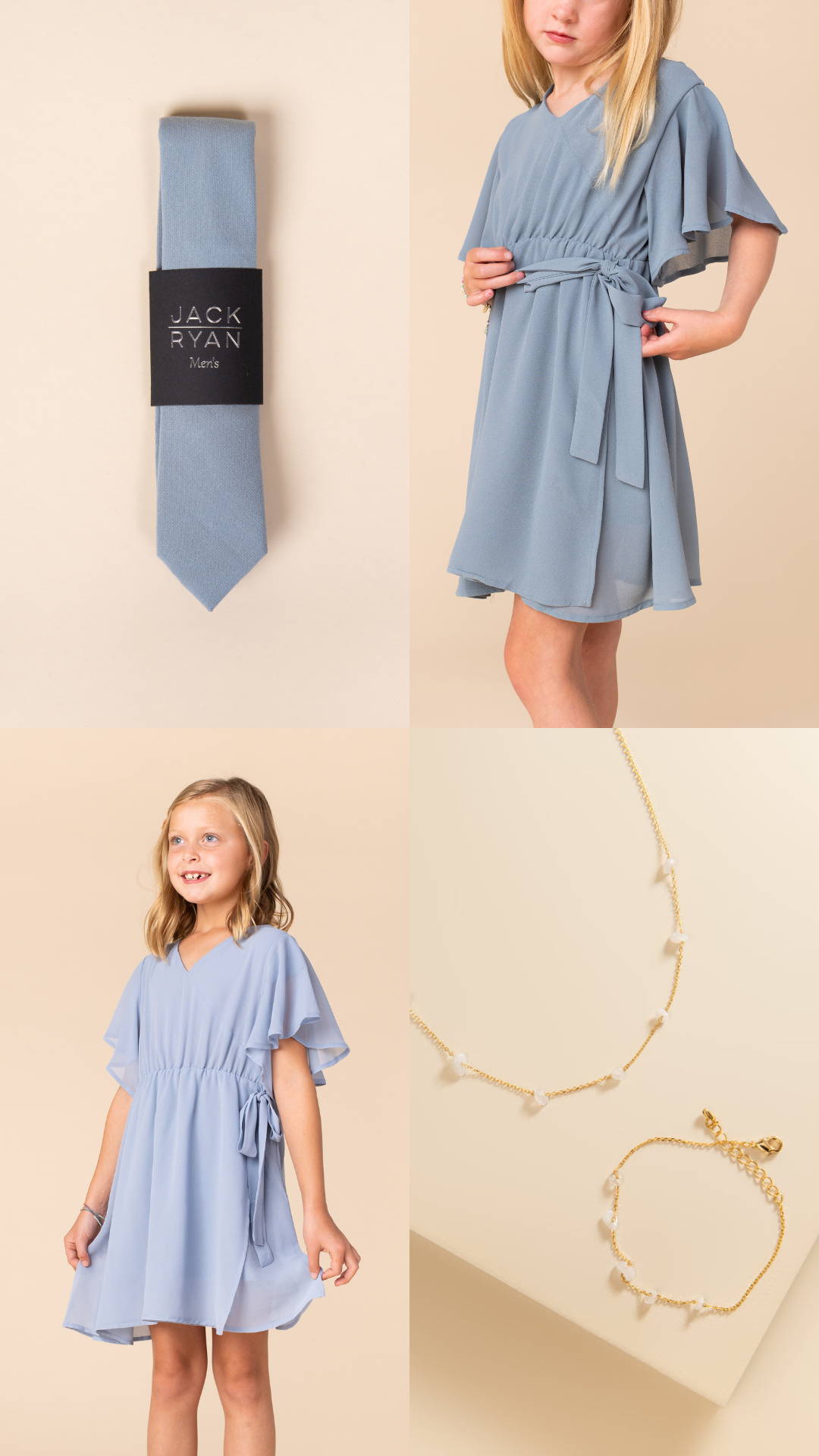 Creating a mix, not matched bridal party can be overwhelming! Knowing where to start is tricky. We want to give some quick tips to help you get started and create the picture perfect bridal party that matches your wedding day vision you created years ago.

Tip #1:
Find a patterned dress to pull the rest of the colors from. It can be one that you want to include in your bridal party or just to use it as inspiration.
Our Printed Naples dress and the Gentry dresses are a perfect starting point. You can pull multiple colors from this color palette to create a unique look of dresses!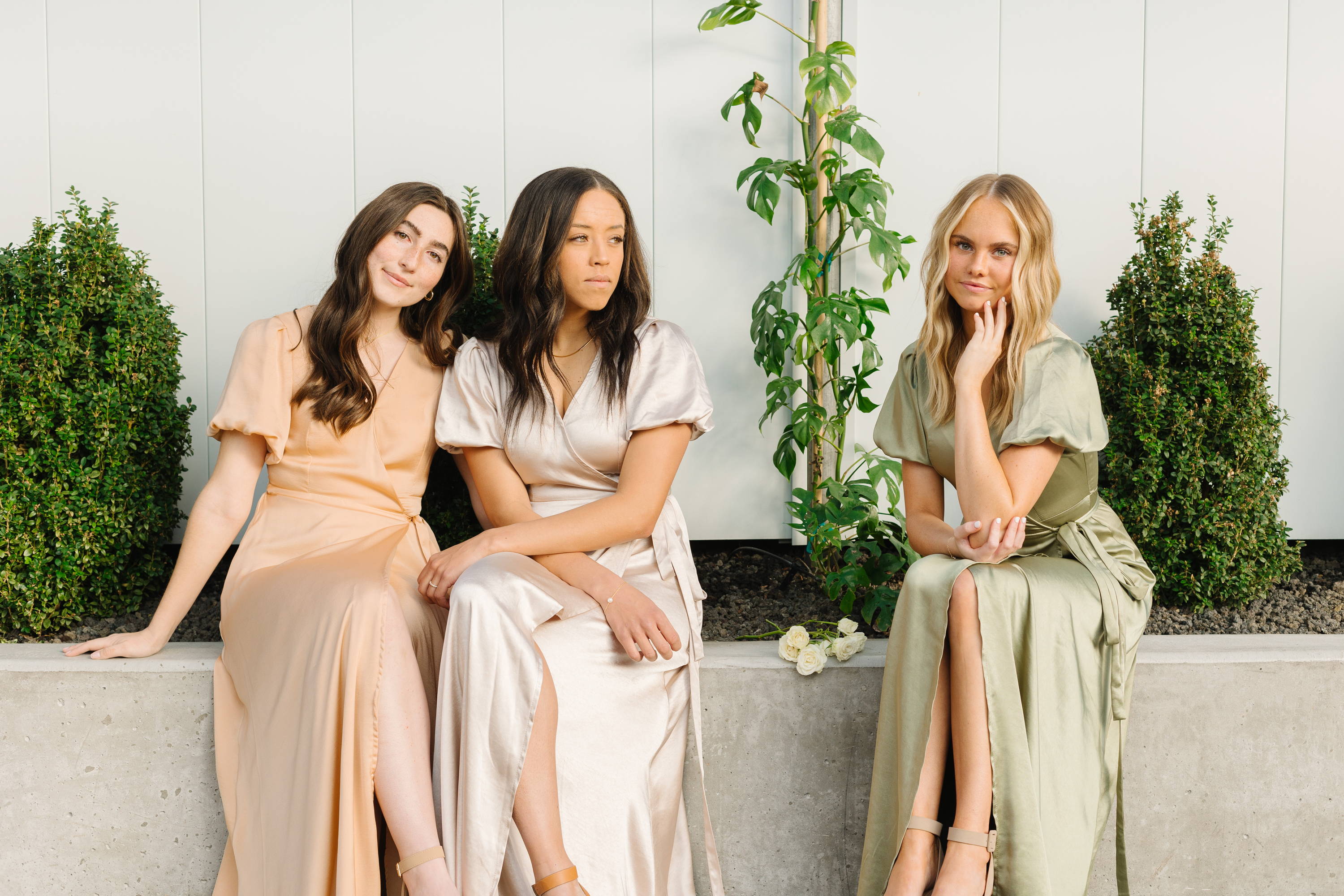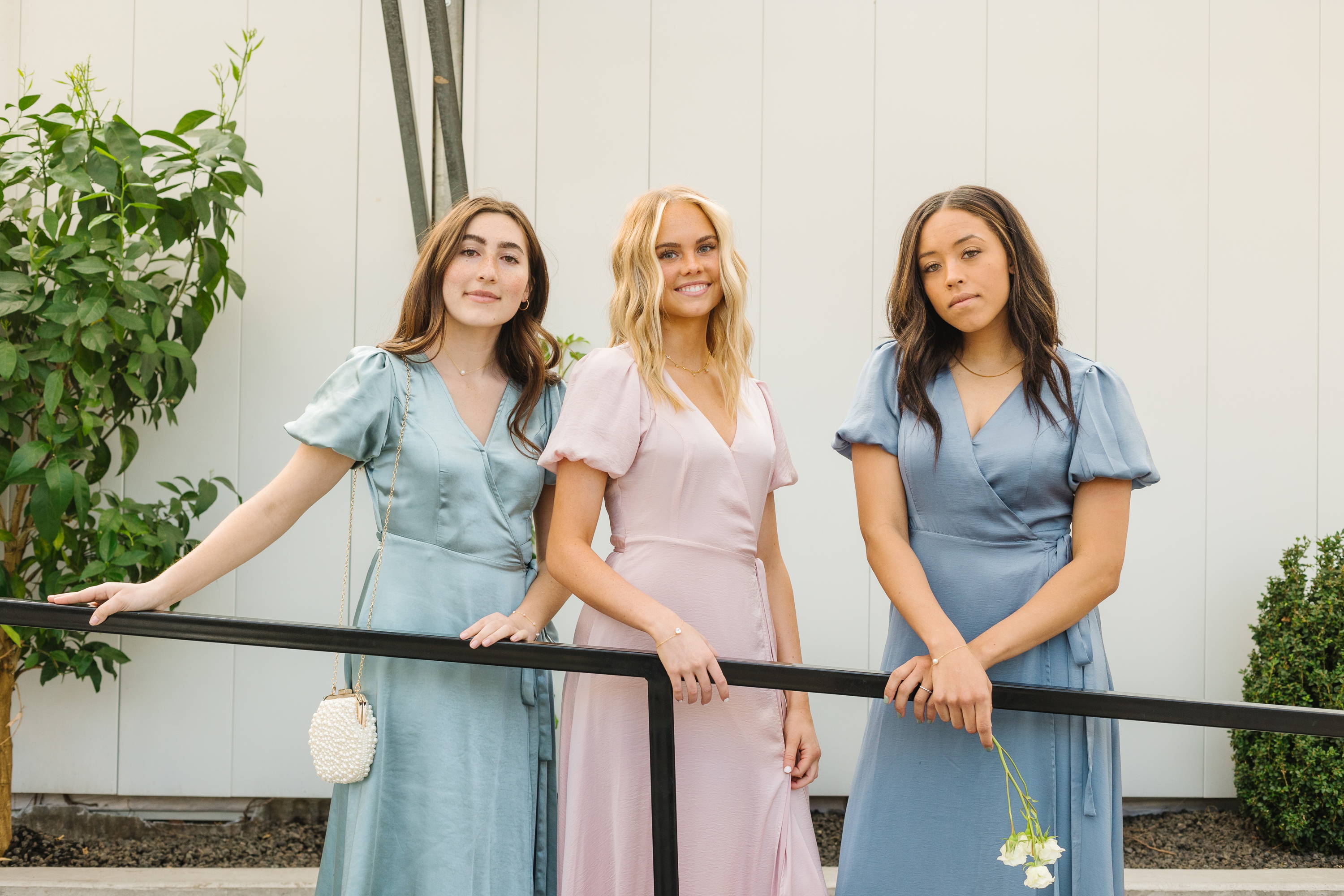 Tip #2:
Start to pull colors that you want to add to the patterned dress. It could be different shades of blue, pink, neutrals, etc.

Tip #3:
Add in some texture to complete the look! We love mixing our chiffon, satin, and velvet dresses together to add dimension to your photos.
Different textures also create the perfect backdrop for the bridesmaid's bouquets.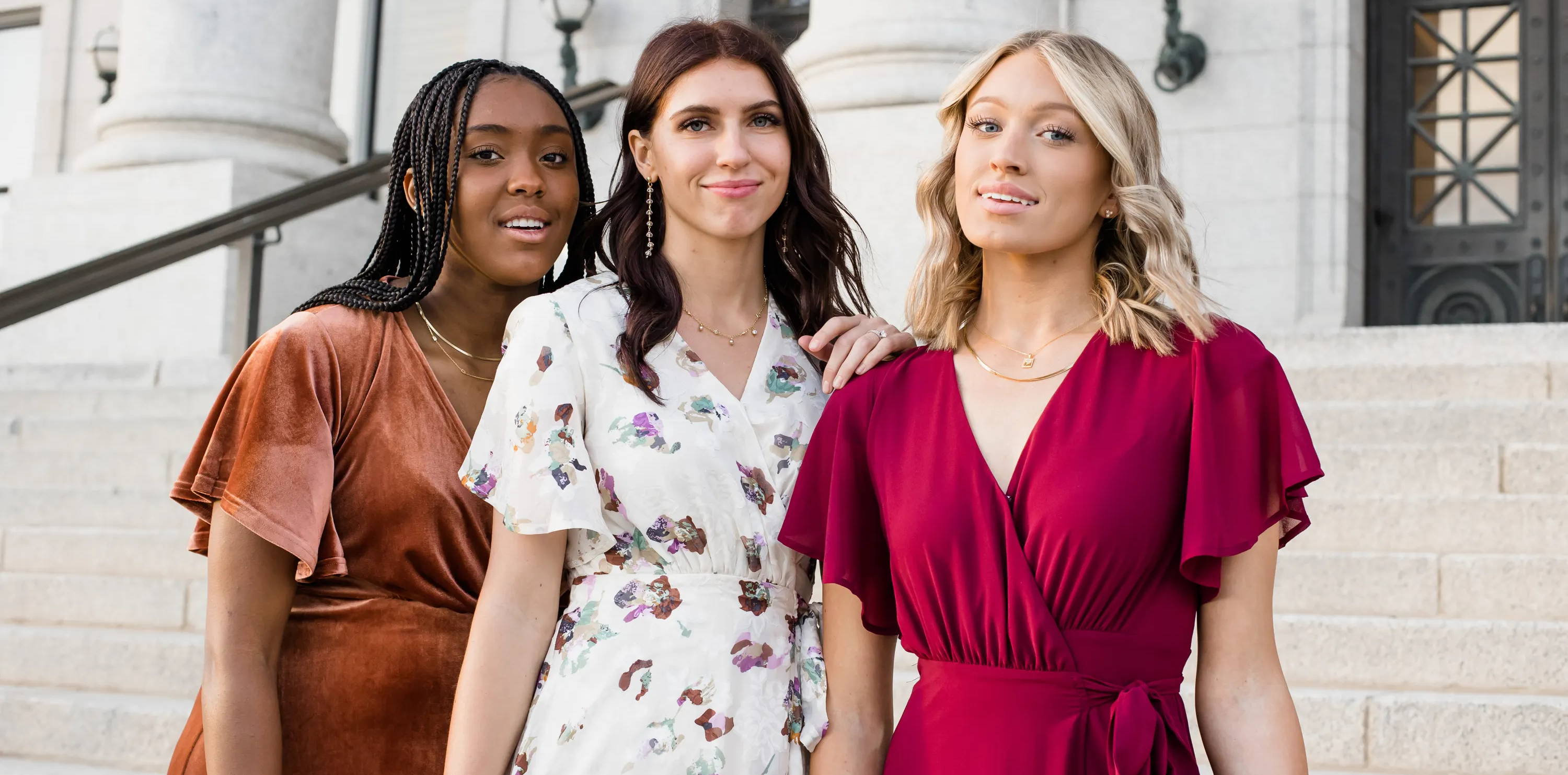 Happy shopping! Let us know if you have any questions or concerns.
XOXO, Arbor and Co